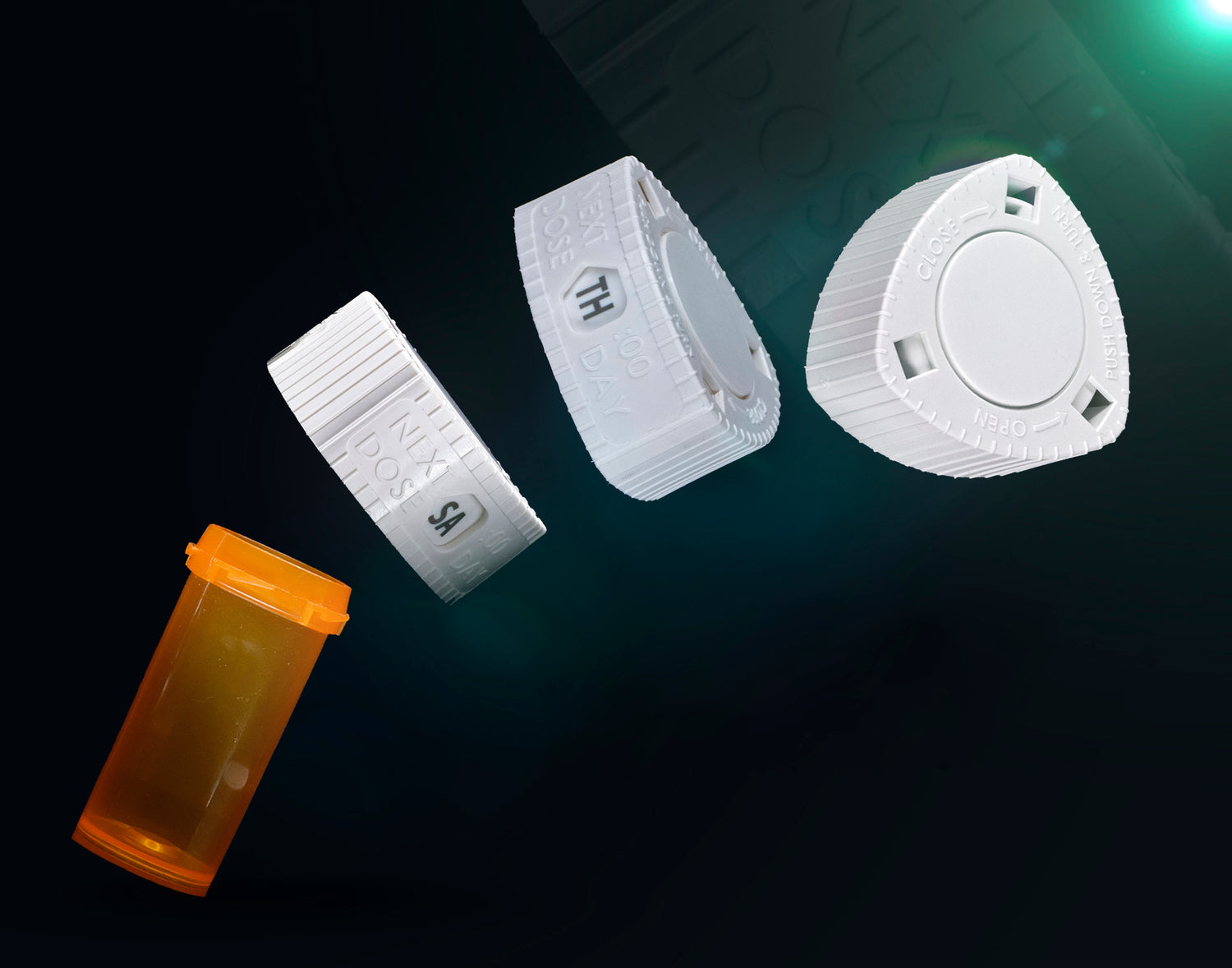 OPEN - CLOSE - SET YOUR NEXT DOSE
Quick & Easy to Use:
Opens with a flat palm / push down & turn.
No Batteries

No Digital Apps

No Extra Devices Needed
Ever asked yourself... "Did I take my pill or not?"
DialCap's simple system:
removes doubt

simplifies tracking

reduces medication errors and

INCREASES SAFETY!
Assurance & peace of mind have never been easier!
ORDER NOW
ORDER NOW
DID YOU KNOW...
2/3 of med-users report NOT taking their prescription medications as instructed?
...a serious problem known as "Medication Non Adherence".
The #1 reason? FORGETFULNESS!
"Medication Non Adherence in patients leads to substantial worsening of disease, death and increased health care costs." 
-Oman Medical Journal